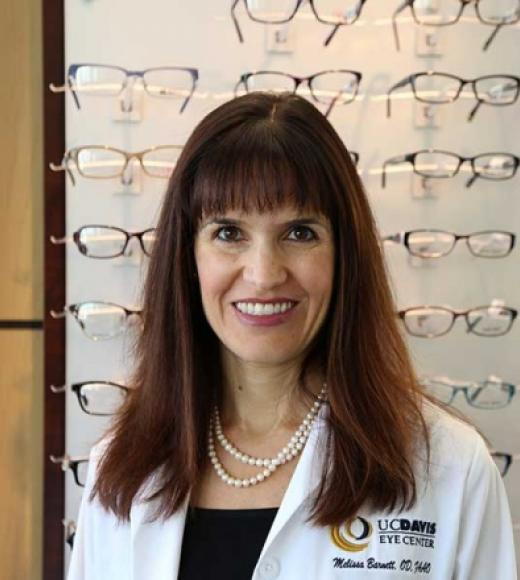 Bio
Medical Training
O.D., UC Berkeley, School of Optometry
B.S., UC Berkeley, School of Optometry
B.S. in Psychology, Smith College, Northampton, MA
About Me
Melissa Barnett, OD, FAAO is a Principal Optometrist at the UC Davis Medical Center in Sacramento. She specializes in anterior segment disease and specialty contact lenses. Dr. Barnett lectures and publishes extensively on topics including dry eye, anterior segment disease, contact lenses, corneal collagen cross-linking and creating a healthy balance between work and home life for women in optometry. She is on the Board of Women of Vision and The Scleral Lens Education Society. Dr. Barnett is a spokesperson for the California Optometric Association and has appeared on several television shows. In her spare time she enjoys cooking, yoga and spending time with her husband, Todd Erickson, also an optometrist, and two sons, Alex (7) and Drew (5).
Professional Interests
Anterior Segment Disease, Specialty Contact Lenses
Contact Information
Students are advised to use Health-e-Messaging for all communications.