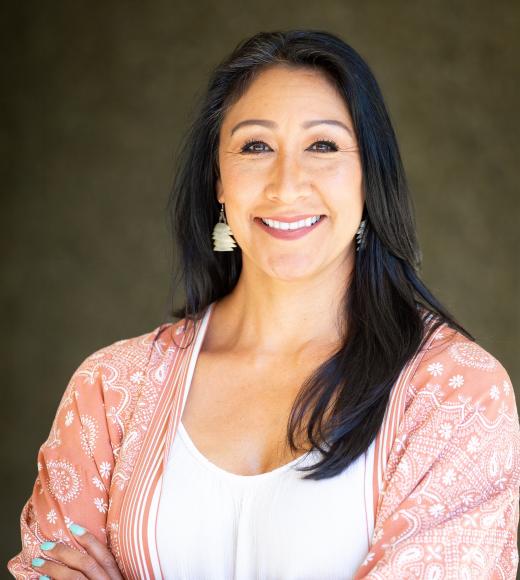 Position Title

Licensed Marriage and Family Therapist
Bio
Partner Units
Chicanx/Latinx Academic and Student Success Center (CLASS)
Transfer Reentry Center
Veterans Success Center
Drop In Hours
Monday's - 1pm to 4pm at CLASS
Tuesday's - 1pm to 3pm at the Veterans Success Center
Days on Campus
Monday, Tuesday, Wednesday, Friday
Location(s):
CLASS Office
Transfer Reentry Center 

Veterans Success Center
Education
University of California, Davis
California State University, Sacramento
How I Work With Students
My approach to working with students includes a collaborative, nonjudgmental, and honest approach towards getting to know them. l always include culture, class, gender, and social issues in our discussion which allows us to view and manipulate the multiple psychological and social issues which influence their perspectives, behaviors, lifestyle, and overall wellbeing. I am collaborative, friendly, and value my time with our UCD students! I am also a member of the SHCS Gender Care Team, which is a group of medical and mental health providers who have interest and specialized training in working with transgender folks.
About Me
Roxana has worked in mental health, social services and educational institutions since 1997.  She earned a Masters degree in both School Counseling and Marriage and Family Therapy which allows her to help students navigate mental and educational challenges here at UC Davis.  She earned a certification in Narrative Therapy from the School of Narrative Therapy in Vancouver, British Colombia, and enjoys incorporating culturally inclusive approaches to working with students. 
She joined UC Davis Counseling Services in 2009 and has worked as a Community Counselor in the Community Advising Network since its inception.  As first generation in her family to attend college, Roxana has a special interest in working with Chicanx/Latinx students to help address the cultural factors associated with attending college, leaving home, choosing a major, and navigating their multiple identities.  Here at UC Davis, she helped establish a training program for post-doctoral interns working with AB540 and Undocumented students and served as the emphasis area supervisor for several years. Roxana facilitates Adelante Mujeres, a Chicana/Latina support group, and Mental Menudo, a Chicanx/Latinx Issues Forum held monthly on our campus. 
Roxana is UC Davis Alumna and enjoyed her undergraduate experience working as a peer advising counselor for the Educational Opportunity Program, a student assistant in the Cross Cultural Center, and was a member of Mujeres Ayudando La Raza, MEChA, and Danzantes del Alma.
Roxana has a background in dance.  She founded and directed the Sacramento Cultural Arts Center, has served as adjunct faculty at CSUS in the department of theatre and dance, is founding director of Raices de Mi Tierra in Sacramento, and was a "2010 Outstanding Woman of Color" award recipient presented by the International Association of Women of Color. She enjoys combining her experience in cultural dance and counseling. She completed her Masters thesis titled, "Ethnic identity development through traditional Mexican dance - a perspective in dance therapy". 
Roxana values being an ally of the LGBTQIA community.  She is a clinical supervisor at the Gender Health Center in Sacramento where services are aimed at providing legal, medical and therapeutic support services to folks who identify as gender variant. She earned her license in marriage and family therapy in 2006 and is a member of the California Association of Marriage and Family Therapy.
Professional Interests
Ethnic Identity, Sexual Identity, LGBTQ issues, Relationships with Anxiety and Depression, Stress and Health, Imposter Syndrome, and Student Veterans, Student Parents and Guardians, exploring non-linear forms of healing, music and art therapy.
Emphasis Area
AB540 and Undocumented Students, Chicanx/Latinx Community, First Generation College Students, Students of Color 
Recommended Bibliotherapy
The Maria Paradox: How Latinas Can Merge Old World Tradition with New World Self Esteem, Carmen Inoa Vasquez and Rosa Maria Gil
The Four Agreements: A Practical Guide To Personal Freedom, Don Miguel Ruiz
Fleshing The Spirit: Spirituality and Activism in Chicana, Latina and Indigenous Women's Lives, Elisa Facio and Irene Lara
Chicana and Chicano Mental Health: Alma, Mente y Corazon, Yvette G. Flores
Strengths Based Parenting: Developing Your Children's Innate Talents, Mary Reckmeyer