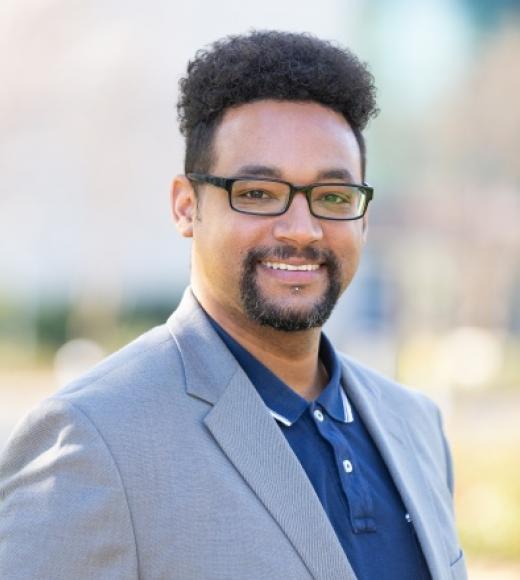 Bio
Partner Units
Guardian Scholars Program (GSP)
Center for African Diaspora Student Success (CADSS)
Center for Educational Opportunity Program (EOP)
Office Locations
Mondays/Fridays: South Hall; room 109
Wednesdays/Thursdays: Center for African Diaspora Student Success (check in at the front desk)
CADSS is located on the second floor at the South Silo, by the Bike Barn, Pete's Coffee, and the Food Trucks.
Contact Information
These communication methods are intended for staff, faculty, students, and community communications. To make an initial appointment, please send an email to Jon De Paul at jldunbar@ucdavis.edu. Students who have already established care with Jon De Paul are advised to use Health-e-Messaging for all communications.
About Me
Education
MSW: California State University, Sacramento
B.A. Psychology: California State University, Sacramento
How I work with Students:
As a Licensed Clinical Social Worker, I meet each person where they are at. I work to encourage and empower individuals to visualize and work towards the fulfillment of their lives. I use evidence-based approaches that fit with the individual instead of sticking with one modality. I work to empower individuals through a strength-based approach that sees the strengths in each individual, while also incorporating multicultural and ecological frameworks. I work collaboratively with each student to create a relationship of support, empowerment, self-discovery, and personal growth that meets their needs. I am passionate in my advocacy, empathy, and supportive approaches.
My experience comes from years of work with the United States Air Force, Community Mental Health agencies working with underserved, underrepresented populations, and working with Foster Care and Adoption agencies.