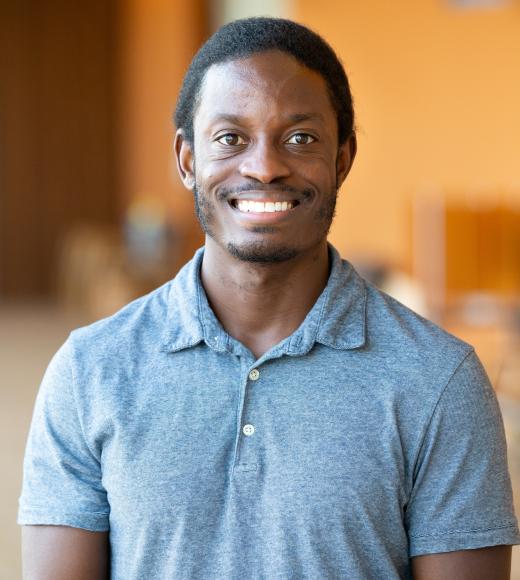 Position Title

Licensed Marriage and Family Therapist
Bio
Professional Interests
Using mindfulness and visualization, working with historically under presented and served communities or individuals from those communities, psycho education, demystifying mental health struggles, de-stigmatizing therapy, clinical training and supervision and sports psychology.
Languages
Fluent in spoken and written Spanish and English
Which Communities Represent Me
African Diaspora, Former First Generation Student
About Me
I grew up in East Palo Alto, a small city in the bay area right between San Francisco and San Jose. My community had historically been marganalized and seen as "the other side of town" and as a result I grew up greatly valuing the sense of community that was present with the understanding that it takes a village to raise a child. I had many caring adults that assisted and supported me to navigate life as an African American male, specifically overcoming the obstacles that I faced academically and professionally due to my skin color and ethnic background. Sports, prayer, music and poetry have always been my go-to ways to deal with and cope with the stresses of this life and I am someone who is consistently engaging in one or all of those activities. I was a first generation college student, and the first (alongside my twin brother) in our family to pursue a masters degree. I am excited about my new role at UC Davis and looking forward to supporting students in their journey. Prior to this position I spent 5 years in community mental health working with youth who were on gang probation and their families. I spent the last 6 months at the agency as a manager and supervisor for two programs where I got to continue providing therapy while also supervising two teams of 2 clinicians.
How I Work With Students
I take an eclectic approach to my work with students, primarily using a human centered approach with the belief that we are the experts of ourselves and at times need a safe, non judgmental and compassionate space to feel, think and process how our experiences have shaped us. I find it very important to keep an open mind to what a student may find healing and I am comfortable incorporating spiritual and religious ideals/beliefs and practices to the work that I do. As someone who identifies as an athlete I also enjoy creating spaces and opportunities for students to release the feelings and energy that they experience in their body.