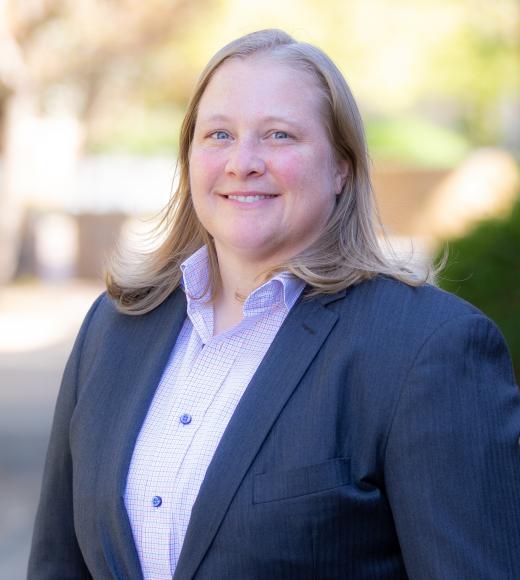 Position Title

Academic Satellites | Counselor, Biological Sciences / Letters and Science
Bio
The counseling process is unique to each individual depending on issues they're experiencing and the type of renewal and restoration desired as an outcome.  The counseling process is often challenging and requires commitment from the person seeking support, however it is one of the greatest gifts you can give yourself. 
In addition to understanding what is not working, I will encourage you to reflect on what is working as you learn and develop strategies for coping with difficulties and focus on positive life changes.  I will also support you in overcoming current adversities as well as those you have experienced which continue to impact you today.  I will work to help you discover inner strengths and wisdom that can help you move beyond our work together as you continue on your life's journey. 
About Me
My preferred gender pronouns are she/her/hers or they/them/theirs.  I studied psychology and religious studies in as an undergraduate student, and attended SF State to earn my graduate degree.  While attending SF State I interned with Guardian Scholars program assisting former foster youth in achieving academic and personal success.  I have also worked with diverse and vulnerable persons such as: adults with developmental disabilities struggling to manage severe behavioral issues, adults struggling with persistent mental illness, and people of all ages accessing care in a community health clinic.  This has offered me opportunities to serve people from all walks of life, whose health and well-being are informed by various differences in cultural identities, traditions, and experiences.  My mission is to provide compassionate support to enable others to reach their goals for healing and growth. 
Professional Interests: 
Stress Management, Mindfulness, Mindful Self-Compassion, Integrative health, Mind-Body connection, trauma-informed care, LGBTQIA+ issues, identity issues, First generation college students, student-athletes, Social Justice, diversity issues and culturally related concerns, Acceptance & Commitment Therapy, Solution-focused therapy, utilizing religion/spirituality to promote healing and growth.
Contact Information
Students are advised to use Health-e-Messaging for all communications.