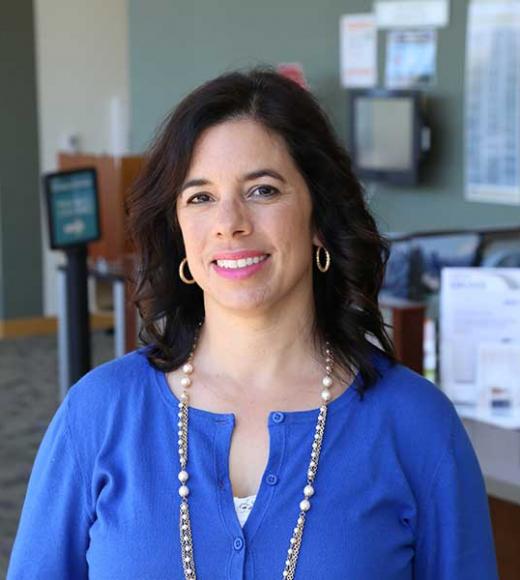 Position Title

Licensed Clinical Social Worker
Bio
Education
L.C.S.W.: San Jose State University
How I Work With Students
Hello and welcome to UC Davis Student Health and Counseling Services. I am a licensed clinical social worker and have dedicated much of my career to providing counseling, advocacy, and supportive services. My clinical work is integrative and grounded in supporting your strengths, while at the same time identifying any barriers to achieving emotional wellness and personal aspirations. My goal is to make counseling a collaborative, comfortable, and positive experience. I am also a member of the SHCS Gender Care Team, which is a group of medical and mental health providers who have interest and specialized training in addressing the needs of transgender students.
About Me
Hillary Alejo grew up in Northern California before attending the University of California at Davis. Hillary quickly became active within M.E.Ch.A and the Chicano Studies department while majoring and earning her B.A. in Social Welfare. Education, policy, and social activism were a fit for her as she developed a plan in how to integrate these passions into a career. A master's degree in social work from San José State University was that fit. Her training was rooted in a trans-cultural perspective, along with an emphasis in strength-based theory, examination of policy, and social justice.
Hillary has spent her career providing counseling, education, support, and advocacy within hospital and clinic settings. Her work has focused on children, adults, and families adjusting and coping with chronic and non-chronic medical conditions. Her career path has allowed her the opportunity to work with diverse populations, highlighting the opportunity to advocate and shape the accessibility and delivery of culturally competent care.
Professional Interests
Individual and group crisis intervention, grief, multicultural mental health, integrated health and mental health model of care, LGBTQ issues, substance abuse, mood and anxiety disorders, policy and social justice.
Languages
Spanish
Contact Information
Students are advised to use Health-e-Messaging for all communications.