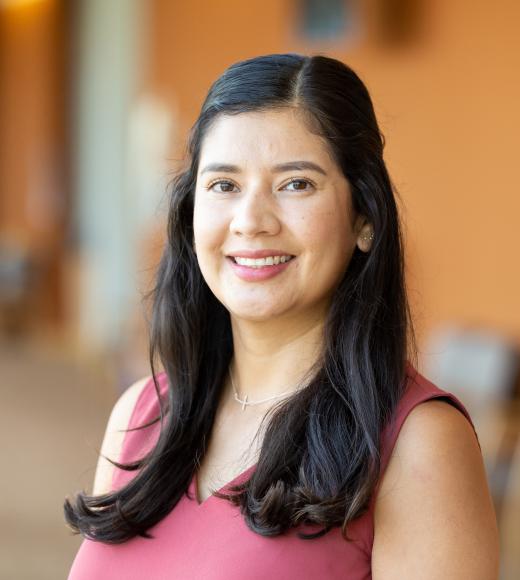 Position Title

Licensed Clinical Social Worker
Bio
Professional Interests
Trans-generational trauma, Latinx/Chicanx Mental Health, immigration with an emphasis on undocumented and Dreamers, first-generation college students, acculturation issues, family and relationship dynamics, self-esteem/confidence/body image, stress management and self-care.
Languages
English, Spanish
Which Communities Represent Me
Chicanx/Latinx, Former First Generation Student
About Me
I am a Latina bilingual Licensed Clinical Social Worker. I was born in Mexico but grew up in the bay area. I received my Master's degree in Social Work from Cal State East Bay with an emphasis on children, youth and families. My experience includes working with underserved, first-generation and undocumented students. In the past, I have worked with students experiencing high needs, both emotionally and academically, including complex trauma, anxiety, depression and absenteeism. In my free time, I like to go on walks, go to the beach, master my cooking skills, and spend time with our family and dog. I cannot live without my Valentina or Tapatio hot sauce.
How I Work With Students
All of us have unique strengths and resiliencies as well as needs, preferences and experiences. Therefore, every person deserves a space where they feel heard, safe, supported, validated and respected. I prioritize learning about you so I can understand your experiences, help you identify coping skills and barriers, build on your strengths and resiliencies, find creative solutions and develop an action plan that ultimately leads you to achieve the goals you desire. I utilize a supportive, non-judgmental, strengths-based and solution-focused approach. I know it can be intimidating and even awkward to meet with a therapist. We are here ready to listen and support you. You are not alone!