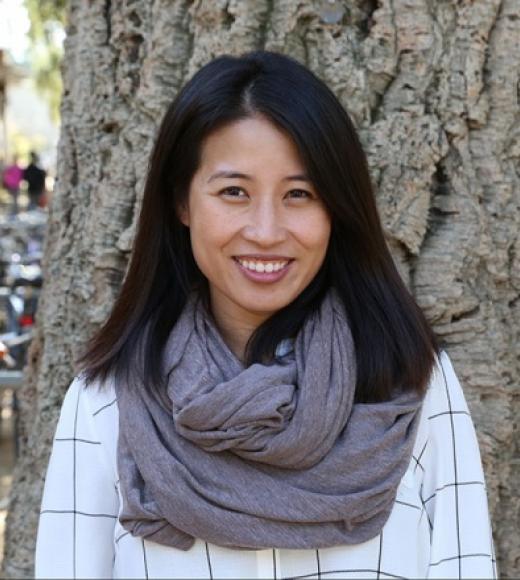 Position Title

Counselor, Biological Sciences and Agriculture/Environmental Sciences Satellites
Bio
Education
Northwestern University
How I Work With Students
As a College Counselor (and in general), I value authenticity and will make it a point to be authentic with you.  I will listen to your concerns, explore treatment options, and work alongside you to meet your prioritized goals. Though counseling may be a familiar and trusted resource to some, others may find it foreign or wrought with implications. I encourage you to address this freely with me.  In fact, I encourage you to be freely you with me! I welcome your cultural background, life experiences, and preferred language into the room.  I also welcome any emotions and/or thoughts that may be getting in your way more than you'd prefer. Much like a coach or experienced advocate, I will work to guide and support you while also trusting your abilities to navigate next steps.  I view counseling services as a collaboration between you and I, as well as a collaboration with the community at large.    
Languages
English and Mandarin Chinese
Professional Interests
Multi-cultural counseling, work psychology, acculturation and immigration, identity and career development, trauma and recovery, family dynamics, women's issues, first-generation college students, bereavement, underserved populations, and social justice.   
About Me
After changing her career from Information Technology, Anne Han, LPCC, LMFT, graduated from Northwestern University's Counseling Psychology graduate program with an interest in work psychology and a specialization in multi-cultural counseling. Upon graduation, Anne Han moved to Beijing, China where she worked at Peking University's Graduate School supporting young adults in preparation for their career trajectories in and out of country.  Back in the United States, Anne Han worked as a bilingual Mandarin-speaking, or affectionately called Chinglish-speaking, clinician in Therapeutic Behavioral Services, the In-Home Crisis Stabilization Program, and an Integrated Behavioral Health Program supporting children, adults, couples and families across the Bay Area.  Most recently, Anne worked in a national Employee Assistance Program (EAP) supporting working professionals across the country utilize their mental health services.  Anne Han is an integrated behavioral health clinician and enjoys incorporating cultural awareness and language preferences into the counseling realm. Her commitment to counseling services is reflected in her earning two professional licenses to support an individual across their lifespan.  
Contact Information
Students are advised to use Health-e-Messaging for all communications.